Rapid City, SD Art Restoration And Conservation
Image Up Creative Services
Image Up Creative Services of Rapid City, SD has been in business since 2005. We specialize in art restoration and conservation with quality and attention to detail. We offer high resolution digital imaging of original artworks and provide edition printing of artworks on canvas, as well as a variety of art quality papers. We also offer retouching and restoration of photography and historical documents including old family photos and more. For your convenience, we can change and print your photo to any size you need using high resolution scanning equipment and keen attention to detail.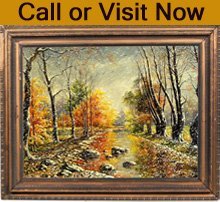 Learn more about Image Up Creative Services:
Capture, print, and preserve
Color correcting
Photo retouching and restoration
Old family photos, etc.
Giclee art reproductions
Digital restorations for historical documents
Art printing for photographers
Marketing and graphic design

Contact Image Up Creative Services today at 605-343-3649 for more details and appointments outside of work hours.